"La Dolce Vita"
Lago Maggiore Rowing Wellness Retreat
A Health & Wellness Retreat for Masters Rowers
Cannero, Italy
June 3-9, 2023
Reserve Your Spot
Spectacular Venue
Lake Maggiore is renowned for spectacular villas, gardens, and vistas - and you'll experience it all from the unique vantage point of a coastal quad!
Delicious Food
The Italians have elevated the enjoyment of food and wine to an art form and we'll enjoy all our meals Italian style!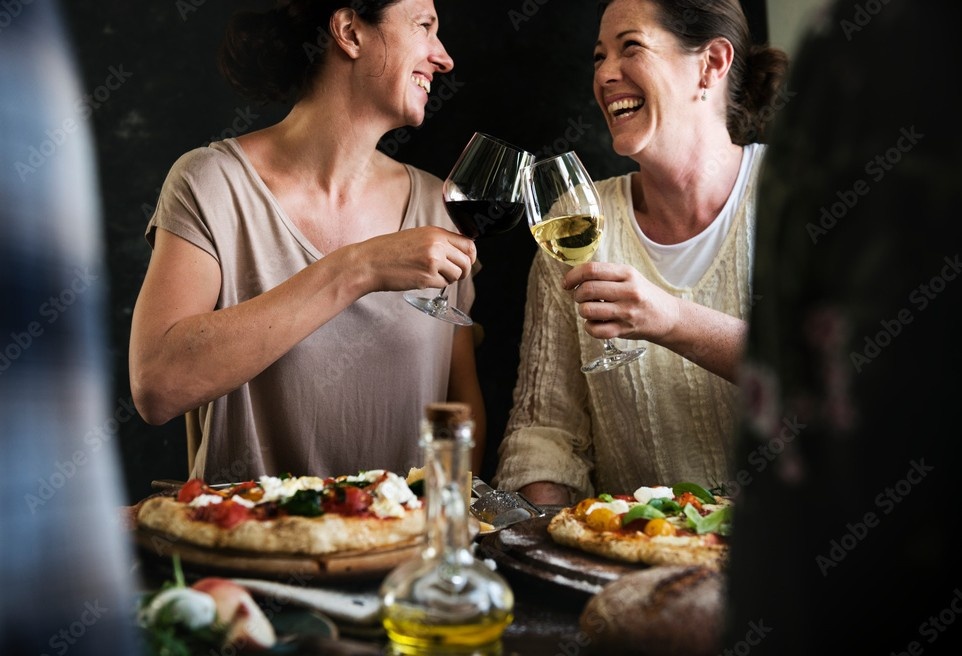 Transformational Results
In one week, you'll come to appreciate the Italian approach to food - and life! To slow down and enjoy the moment. To savor a variety of seasonal dishes, beautifully presented, and shared over a glass of wine with your fellow rowers. Heaven!
Overview
Join us for an amazing Health and Wellness Retreat on Lake Maggiore, Italy. We'll start our days with a brief health and wellness session, then head off to explore this spectacular region from coxed quads, with stops along the way to explore enchanting villages, elegant lake-side villas, delightful gardens, and charming islands.
We'll have plenty of time to "take a coffee", as they say in Italy, enjoy a leisurely Italian lunch - of course - stroll the waterfront and sample the myriad flavors of gelato.
This retreat will be managed by our partners from Rowing The World. Ruth Marr, the founder, has an extensive background in the travel industry and leads exclusive International rowing trips in Europe, Canada, and the UK. Her mission is "Providing Exceptional Experiences for Rowers Who Love to Travel".
I interviewed Ruth for my Masterclass Series, which is how we met. I was completely taken by her trips so it was natural that I reached out to her to lead my inaugural wellness retreat for rowers. I was absolutely thrilled she said yes.
This is our first trip dedicated to just our group and just 14 spots are available.
And you're invited to join us!

This luxury retreat, held from the 3rd to the 9th of June, 2023, will be just what you need to relax, refresh, and discover "La Dolce Vita", the sweet life!
This is not a diet camp or a weight-loss program. Rather, it's a week-long luxury retreat with targeted health coaching, wellness sessions, great food and wine, and LOTS of rowing in a bucket-list venue to help you build a new paradigm around food and your health. I want you to come away with a renewed sense of serenity and peace around food.
I want you to come away with an Italian-inspired appreciation of the exquisite joy of a variety of delicious, seasonal foods, appreciated in small portions, beautifully presented, and enjoyed leisurely with friends and family. I want you to come away with a new, daily practice of La Dolce Vita to add to your love of rowing!
This experience is limited to 14 rowers (plus non-rowing partners), with a choice of shared double rooms or private rooms (there is a single supplement) and all rooms have their own bathrooms. All dietary preferences and restrictions can be accommodated.
This retreat is for experienced rowers (plus non-rowing partners) only. A minimum of 2 years of experience is required. Non-rowers welcome. The priority is on the rowers and rowing. Fully independent non-rowers can easily be accommodated – ask us for pricing.
Note that this is the first time this trip will be run, so it is somewhat experimental in nature. The itinerary could change. While we will be rowing coxed coastal boats, wind, and water conditions may alter our plans. Guests must be flexible and adaptable.
Price: $4,700.00
An initial deposit to hold your spot is $750 with the remaining payment due 60 days prior to the start of the trip (balance due by April 3, 2023).
Please see the drop-down sections at the bottom of this page for more details.
The Setting
Cannero, Lake Maggiore
The charming village of Cannero will be our home base for the entirety of this week-long adventure. Unpack once and settle into your new home away from home.
Located on the western shore of Lake Maggiore, it is perfectly situated for day trips.
The Hotel
Lodging: We will be staying at the luxurious Hotel Cannero which is located right on the lake.
The hotel is the pink building on the right side of the top photo.
The views are spectacular!
Guests can enjoy the large outdoor pool, the tennis court, the relaxing garden, the lovely restaurant and bar, the elegant spa, and plenty of indoor and outdoor seating right on the lake. Guests can even rent an electric bike to explore the bike paths around the lake. There are plenty of fun options to explore!
The Schedule
Day 1
Saturday, June 3: Arrival in Cannero.
Get yourself settled, enjoy a refreshing beverage and then relax by the pool or stretch your legs with a walk or a bike ride around the area.
Sandwiches and light snacks will be available for arriving guests.
We'll start our adventure in style with a late afternoon boat cruise, enjoying the scenery, sipping Prosecco, and nibbling on appetizers. Meet your guides and support team and get an orientation to the trip. Back on land, enjoy a delicious welcome dinner.
Day 2
Sunday, June 4
Today we explore Lago (lake) Maggiore from the best possible vantage point: on the water in coxed coastal quads.
We start each day with an easy wellness session on the outdoor terrace of the hotel to gently wake up our bodies and set our intentions for the day.
After breakfast, a quick ferry ride takes us to the Luino boathouse where our boats will be waiting.
Our first excursion has us rowing south, along the eastern shore of Lago Maggiore. We will stop for lunch and a visit to beautiful Calde or Castelveccana.
It is a short walk up to the chapel of Santa Veronica, charming in itself and offering superb views of the lake and its beautiful setting. We can see the rowing club across the way near our hotel - off we go, leaving the boats in Cannero, ready for tomorrow's fun.
This afternoon you could choose to relax around the pool or head onto a nearby trail for as long a walk as you wish. Another delightful dinner to be shared together. Anticipated rowing distance – 18 km.
Day 3
Monday, June 5
Our row today heads north to the town of Cannobio. Of course, there is amazing coffee and delicious gelato to enjoy during a stroll through the narrow backstreets and broad waterfront promenade. There might even be a chance for a little shopping. We will return for lunch in Cannero.
The highlight of the afternoon is a guided visit to the gardens at Villa Taranto in Verbania. The botanical gardens cover 16 hectares and are known to be one of the most beautiful gardens in the world.
Tonight, dinner will be on your own. We are happy to help you with recommendations or you can explore on your own! Anticipated rowing distance – 13 km.
Day 4
Tuesday, June 6
Our plans today are to row south, past the gardens we enjoyed yesterday, then explore the westernmost bay of the lake.
Bring a change of clothes - after a light lunch, we load into the vans and head to our afternoon and evening cooking class with Italian Chef Marco. Mamma mia! You'll eat what you prepare and it will be delicious!
Transport back to the hotel - perhaps there will be some snoozing in the van on the way home?
Day 5
Wednesday, June 7
Today we'll row out to Maccagno and back with a stop along the way at a fabulous pizza restaurant right on the beach.
From the western corner of Lago Maggiore, we will row the boats back to Luino. The highlight will be passing the famous Isole Borromeo. There are three islands, some with hotels and restaurants, others with palazzos and gardens.
Italians sure do understand how to slow down and celebrate "la dolce vita", the sweet life, on a daily basis. Of course, we think that it is pretty sweet to be rowing in such a beautiful location.
Tonight, we'll enjoy another fine dinner in Cannero - Italian style of course!
Day 6
Thursday, June 8:
Our last day of rowing is, as expected, spectacular. We have the opportunity to explore a different lake and maybe even row into Switzerland! No passport required.
Our Luino friends have a base on Lago Lugano at Ponte Tresa. This is on the Italian part of the lake, but Swiss waters are very close. After a quick ferry to our home base in Luino, we'll be transported in vans to Ponte Tresa for the row and a lovely lunch in town. We can row as much or as little as the group desires.
On the drive back to Cannero we will stop in Locarno - is Swiss gelato as good as Italian?
The evening concludes with a bittersweet farewell dinner with our guides and support crew.
Day 7
Friday, June 9:
Breakfast and Departures.
Today, we leave Cannero, taking with us beautiful memories, new friends, and the secrets of La Dolce Vita. Benissimo! A boxed breakfast is available for early departures.
Complimentary transfers to Malpensa airport and the Stresa Train station will be arranged for guests based on flight times.
Stresa is a short train ride to Milan and the main train lines heading east and west, from where your Italian adventures can continue.
Hugs and Ciao Ciao!
What the Retreat Includes:
Deposits, Payments & Refunds:
Space is Limited - Save Your Spot!
This retreat is limited to just 14 rowers so don't delay.
Reserve My Spot